Apton Hall Wedding Trailer - Kelly & Kieran
The Perfect Summer Wedding at Apton Hall, Rochford
I just love coming back to Apton Hall, I am starting to feel very at home at this fairly new Essex wedding venue, and it's gorgeous! Becoming Apton Hall's recommended wedding videographer means each time I get to come back I uncover yet more beauty from around the grounds. This day was no exception, an early August Essex wedding with perfect weather, bright sunshine but not too hot for the suits. I arrived early as usual to film the grounds and find yet more angles to make the stunning Apton Hall pop through my camera lens. One thing that I love about Apton Hall is the fact it has one room for the ceremony and another for the wedding breakfast. This often means getting there early allows me to film all the details from the table decorations to the flowers in the ceremony room first thing. Getting this done in the morning gives me more time to be with the bride and groom.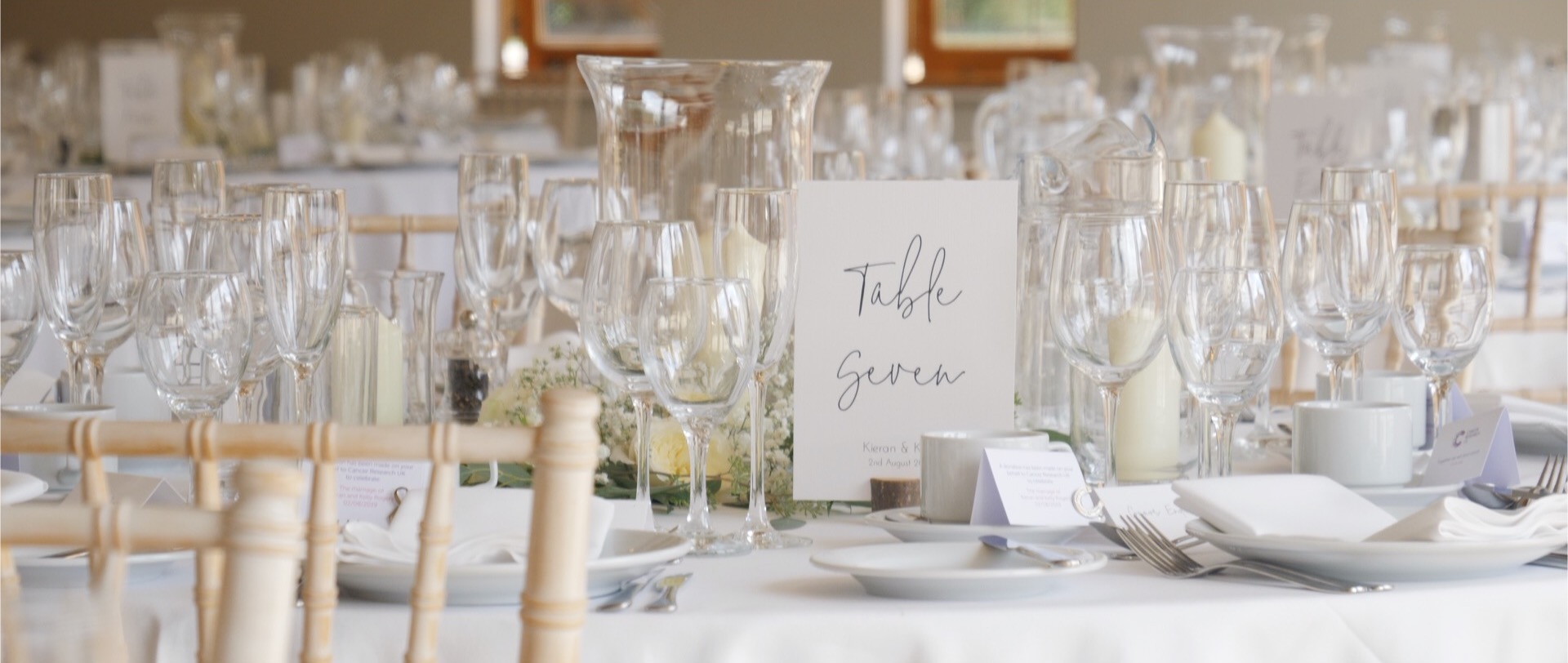 I had a lovely morning with Kelly and her bridesmaids during bridal preparations. Everyone was in great spirits, laughing and joking whilst having hair and make up done.
The groomsmen, when they arrived, had me in stitches as they seemed to love teasing each other whilst getting on the beers to settle the nerves.
As they day unfolded it was clear that Kieran and Kelly were made for each other, anytime they were together each of them just beamed, it was a pleasure to watch and be a part of. A favourite part of the day for me is filming the bride and groom on their own as we took a walk around the grounds at Apton Hall wedding venue. The light was starting to drop which certainly made for some gorgeous cinematic film, perfect for the highlights.
I am sure Kelly and Kieran are also excited to watch the full length video as the speeches were some of the funniest I have ever witnessed, and I have certainly seen many over the years. As the day turned into the night after a very tasty wedding breakfast from Apton Hall's kitchen, the party really started. Spirits were certainly high and guest hit the dance floor as soon as they could. This day was definitely one to remember and I know this video will play a big part in reliving that special wedding day held at Apton Hall, Rochford. I wish Kelly and Kieran all the very best for a happy future together, it was my pleasure to capture your wedding day.
Featured Images from the day