creative & professional
VIDEO PRODUCTION SERVICES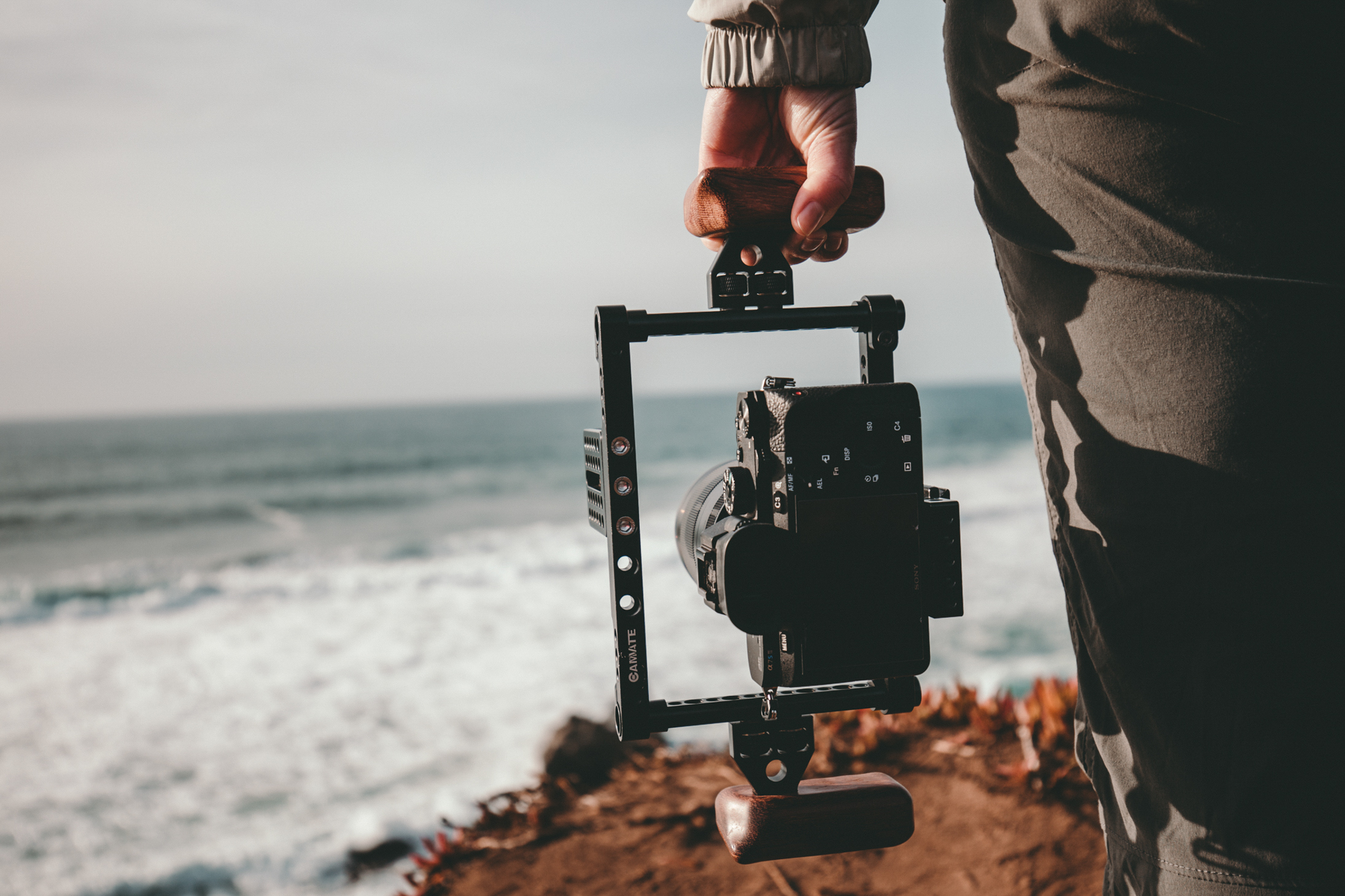 ESSEX VIDEO PRODUCTION SERVICES
ESSEX Professional video production services – Quality is everything to us!
Our specialist area is video production and post production editing services, our professional facilities are based in Southend-on-Sea, Essex. With our video and editing services, we can produce professional moving image presentations for clients big and small. Our aim is to get to know your needs, provide quality services and finish with broadcast quality, creative video productions.
At 3 Cheers Media, we only use industry standard filming and editing equipment, sure to put you in motion! Just give us a call or email the Southend based videography company that covers Essex and the Southeast of England, but remember we are also happy to travel for your video production needs.
3 CHEERS MEDIA VIDEO PRODUCTION SERVICES
Promotional Video Production
Putting your business in motion! An extremely powerful way of promoting your business is with our Essex video production service. Using website ready video content to target your specific audience and generate great results. Our Essex promo videos are modern, stylish and creative. Using visual aids, dialogue, captions, music and branding, your Essex company can elevate awareness and promote key benefits direct to your clients.
Training Video Production
Training employees or briefing clients can be time consuming, repetitive and expensive. Producing training videos is an excellent way of cutting your business costs. With our Essex training video service, you can teach employees such aspects as procedures, key skills, mechanical operation, health and safety and much more. You can also use a training videos made for USB or DVD to brief customers for a specific purpose, such as instructions on equipment. With 3 Cheers Media you can use training videos for sports clubs, teams and academies to help teach specific training methods - a great USB or DVD application as a take home learning tool.
Showreel Production
Essex showreel video production offers any budding actor, actress, singer, band, comedian or talent this essential video tool to help promote and further your career in your chosen entertainment industry. We produce short videos that are personalised to your skills and talents, and edit them in a modern and creative way, giving you a unique edge. We can shoot new footage, use existing video or combine both. Promote your Essex talent showreel on Facebook, Youtube, personal websites or make a Essex showreel USB or DVD to send out.
Essex Event & Show Filming
Essex show filming or event filming services provide a great way of capturing your event or show. We can film stage shows, music events, children's plays and lots more. Depending on the number of pre-ordered DVDs, filming your show could cost nothing; you could even make a profit! Call 3 Cheers Media to see if we can package together a low cost video service to film your special Essex event.
Viral Video Production
Essex viral video production for the web. We have all laughed at the quirky videos sent to us via email or posted on Facebook and Youtube! Many of these have promoted companies, products or personalities resulting in overnight success. With a unique and creative idea, using viral videos on the web can achieve instant traffic to your business or campaign.
Music Video Production
Essex music video production from 3 Cheers Media offers slick, creative, inventive and original music video ideas and production for local Essex bands and artists. If sending a demo tape is not getting you far enough, go one step further and produce a music video MTV style. Upload your Essex produced music video to Youtube, Facebook, Vimeo or create your own USB/DVD as part of your promo pack.
Corporate Video Production
Southeast England video production for large companies or organisations who need to promote their business on a grand scale! Corporate video production can be a great way of advertising the status of a business to shareholders, employees or other organisations. They aid with branding, promoting and sending out your all-important corporate message. Low cost video production can be achieved by using stock footage from video archives.
Slideshow Videos
Want to put your pictures in motion? Use 3 Cheers Medias photo slide show production and editing services. We put your favourite pictures to your chosen tunes in a beautiful, stylish way in a number of creative styles. Add them as an extras feature to a DVD or show them of on your social networking sites, for example: Youtube slideshows or Facebook slideshows. You name it, we can make it!
Motivational Videos
In need of some motivation? Want to be inspired when you wake up to face the day ahead? Use our Essex motivational video production services to put together a short, powerful video clip to give you the edge. This is a unique service using images and videos from your life achievements together with a personal inspiring soundtrack and motivational captions.
ESSEX DANCE VIDEOGRAPHY
Creating professional Essex dance videos for industry leading performing arts colleges and Essex dance schools. With a flare for movement within video using gimbals and steady cams 3 Cheers Media are adapt in capturing your dance video vision and editing it to the highest standards. Check out this Essex dance video created for Masters Performing Arts and choreographed by Jöelle Le Boutillier;
Direct Us
We aim to assist you. For any random ideas, projects or concepts you want to turn into moving images, we can help. If you don't fall into a specific category, just get in contact. We will try our best to cater for all your needs.
VIDEO PRODUCTION RATEs ESSEX
COMPETITIVE ESSEX VIDEOGRAPHY FOR ALL BUDGETS
Here at 3 Cheers Media we aim to as flexible as possible when it comes down to budget requirements for Essex companies both big and small. Below is a rate card for our video production services in Essex and London. We are also happy to travel throughout the UK to provide our professional and creative video production services. Please use the video production rate card as a guide rather than a set pricing structure. For every job we aim to meet a budget that suits our clients needs. So please feel free to contact us for a free quotation for your video services needs. Remember no job is too small or big!
£350
Essex based professional videograper with over 15 years industry experience. Comes with full professional video kit including a Panasonic GH5, tripods, microphone's etc.
Full videography day rate is for 8 hours.
£200
Essex based professional videograper with over 15 years industry experience. Comes with full professional video kit including a Panasonic GH5, tripods, microphone's etc.
Half day videography is based on 4 hours.
£60
Essex based professional videograper with over 15 years industry experience. Comes with full professional video kit including a Panasonic GH5, tripods, microphone's etc.
Rate quoted is per hour.
Extra Possible Cost and Fees;
Other costs may need to be considered such as travel and accommodation for location shoots outside Essex and London. After discussing the production brief we will provide a detailed quotation and do our best to estimate these extra costs. As a general rule the first 50 miles per day are free and the rest is charged at £0.45 per mile thereafter for car transport and set costs for train expenses. Other costs such a stock music, specialist equipment and talent needed will also be estimated in the quotation.
Essex Video Production Contact Information;
Contact 3 Cheers Media for a free no-obligation quote! For affordable video production rates Essex and the Southeast of the UK, please contact us via our from or the links provided above. Remember, no job is too big or too small, and we cover a wide range of videography and editing needs. 3 Cheers Media offers low cost video production based out of Southend, Essex. Please call or email us so we can help with your video solutions and put together a quotation to suit your budgetary requirements.
promotional video - how to video - training video - showreel production - web video services - health and safety video production - product placement video - wedding videography - event filming - seminar filming - live theatre video services - viral video production - music video filming services - corporate video production - slideshow videos - motivation videos - sport films - Essex wedding productions